A crown-like base and regal form.
We have pre-selected the correct size:
Small size details:
13cm diameter, 13cm height
Fits 12cm diameter nursery pot.
Pair with our small plants.
Medium size details:
18cm diameter, 18cm height
Fits 14 -17cm diameter nursery pot.
Pair with our medium plants.
Large size details:
22cm diameter, 22cm height
Fits 19 - 21cm diameter nursery pot.
Pair with our large plants.
Other
Plant pots for delivery
Tools & accessories
All indoor plants
pots you may love
Made out of stoneware with a sandstone matt finish
We spent one year developing this new range of premium planters and finally found the perfect material and finish. We wanted to design a unique shape, which was an object of interest in any room. We chose a stoneware material and sandstone, matt finish. This texture is rough in feeling with tiny freckles of sand. The choice of shape, texture and material give an effect of luxury and a premium quality which is what we were looking for. We are very proud of our latest range of planters and hope you enjoy them as much as we do!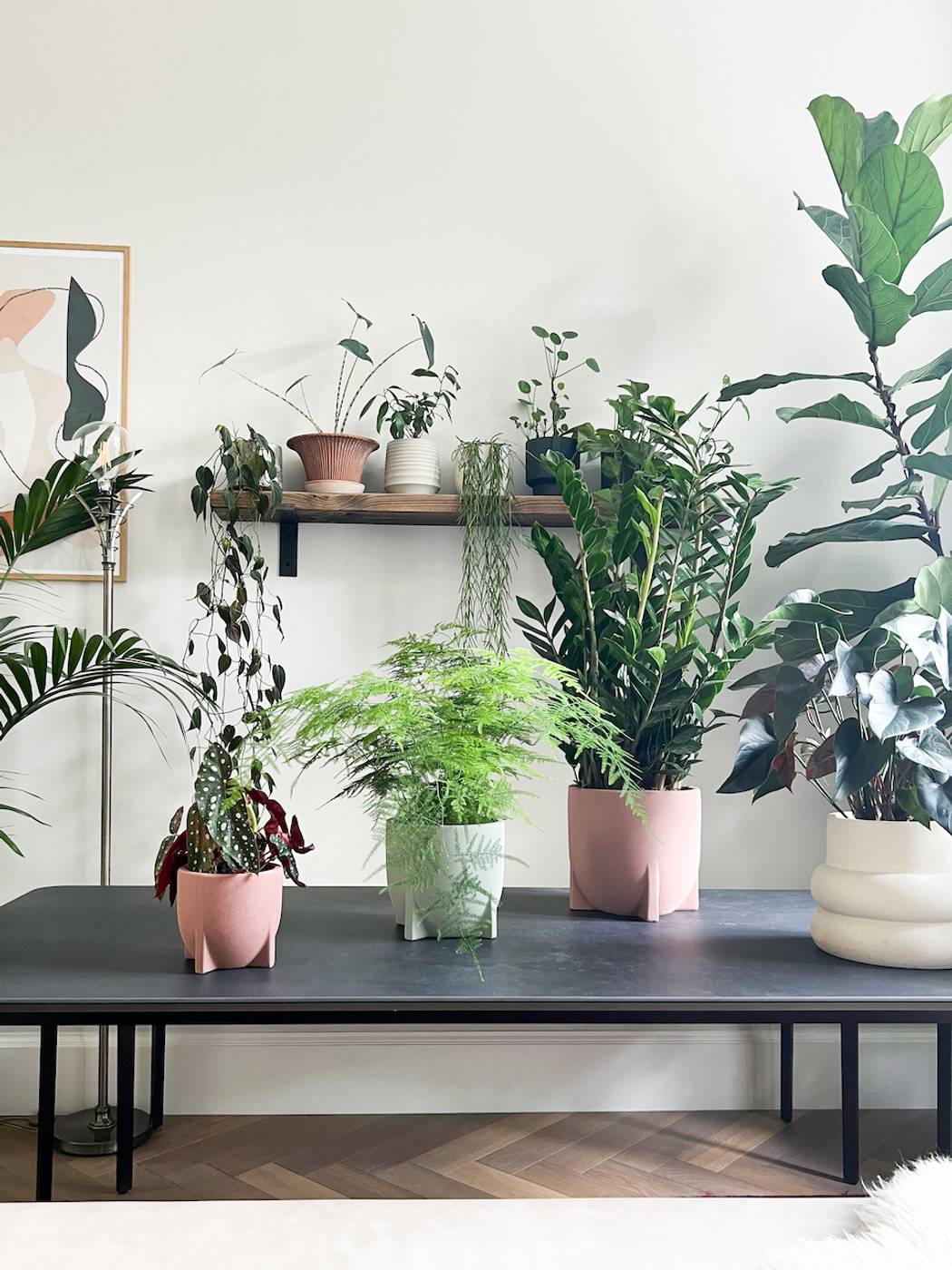 Choosing Sage Green as our Colourway
Sage green is a green-gray that closely resembles dried sage leaves. It has qualities of silver-gray, giving it an earthy, muted quality. Sage green makes a great neutral alternative and so is the perfect colour for those wanting to add a splash of colour to their interior style while keeping it soft, muted and graceful without opting for cream or white. Decorating your home with a neutral tone of the green can act as a great canvas for your plants to really shine.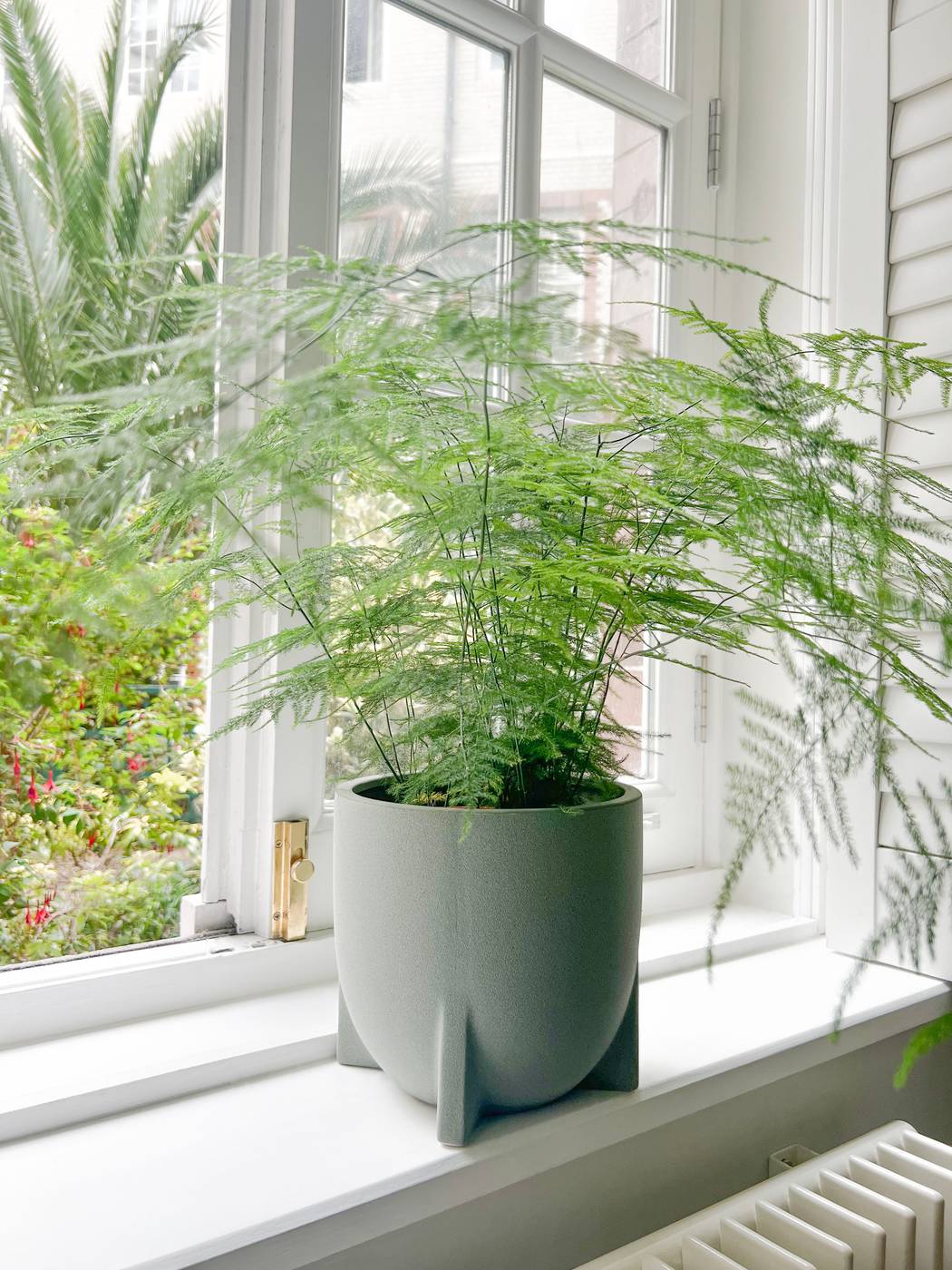 Choosing Rust as our Colourway
Rust, or muted red is a natural earthy colour tone which will liven up a space, and pairs perfecting with sage green. Rust imbues warmth without being visually overwhelming and so despite its reddish-orange-brown undertones, rust can surprisingly function as a neutral. The colour rust is a versatile shade that looks just as good in laid-back designs as it does in ones that are more refined.


Presenting Windsor
With a crown-like base and regal form, our Windsor planter celebrates the reigning monarchy who have ruled for over 100 years. Princely, impressive, born for grandeur. Our new premium range of planters have been custom-designed by our team and been through numerous iterations in product development before arriving at our final masterpiece. We've taken botanical wares to the next level and designed a unique stoneware pot, in two sandstone matt colours - sage green and rust. At Leaf Envy function never gets in the way of style, and each pot has been conceived with a minimalist and modern aesthetic in mind. Befitting of their royal namesake.
Love a surprise? Join our monthly subscription!
1
Expertly curated combinations of the highest quality.
2
Collect & learn about unique plant species.
3
Skip or gift a box when you're away.
Check it out
We Plant Trees for Global Reforestation & Use Recyclable Packaging
Fast Carbon Neutral Delivery - Next Day Delivery Available!