A snake plant that grows vertical silver, sturdy and striking leaves.
We have pre-selected the correct size:
Small size plant:
• Nursery Pot Ø: 12cm
• Fits our small pots
• Recommended decorative pot Ø: 13-16cm
• Approx plant height: 35cm
Medium size plant:
• Nursery Pot Ø: 14cm
• Fits our medium pots
• Recommended decorative pot Ø: 15-17cm
• Approx plant height: 55cm
Light Requirements
Snake Plants can live in low light to bright, direct sun. They're the perfect plant to bring life to a dark room or corner.
Watering Schedule
Water fortnightly, allowing soil to completely dry out between waterings. During winter feel free to only water your snake plant once a month if the soil is still moist after 2 weeks.
Humidity
Snake Plants do not have any particular humidity requirements but they prefer drier environments.
Sad Plant Signs
Browning, yellowing leaves: suggests your snake plant has been overwatered and/or your plant lacks drainage.
Detailed Care Guide
Other
Air purifying plants
Hard to kill plants
Plants you may love
Finding the perfect plant parent
The Snake Plant Moonshine feature sturdy yet striking silver leaves that grow vertically. Extremely hard to kill and tolerant to very low light, this is the perfect plant for newbies and will bring life to a dark corner or room.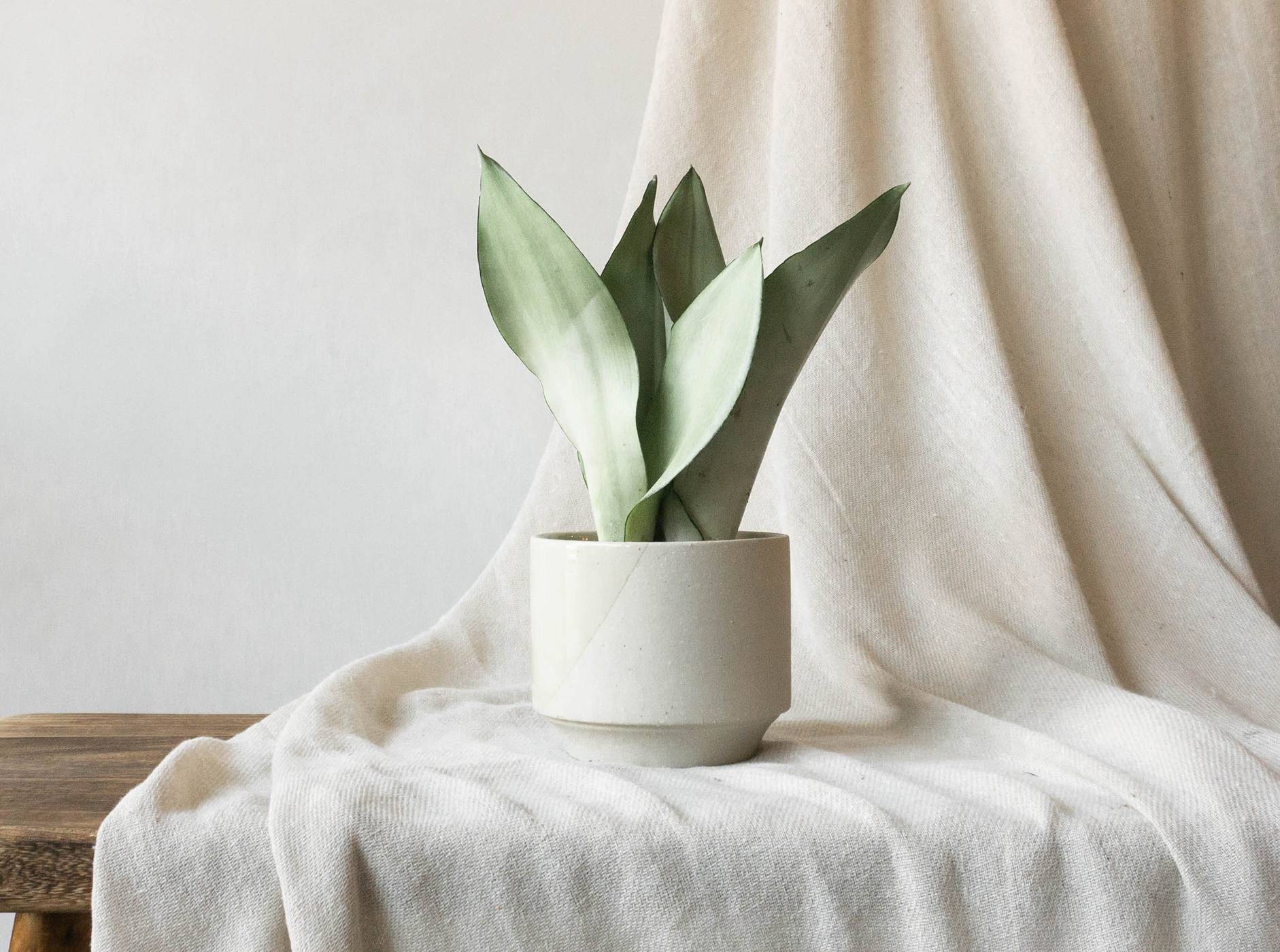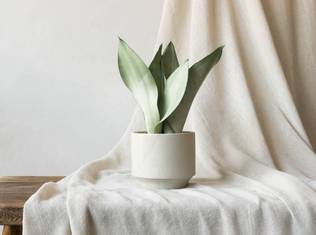 Mixing Pots
Focus on one theme for pots, such as texture or shape. A simple or neutral palette works well in any space and gives protagonist to the plants.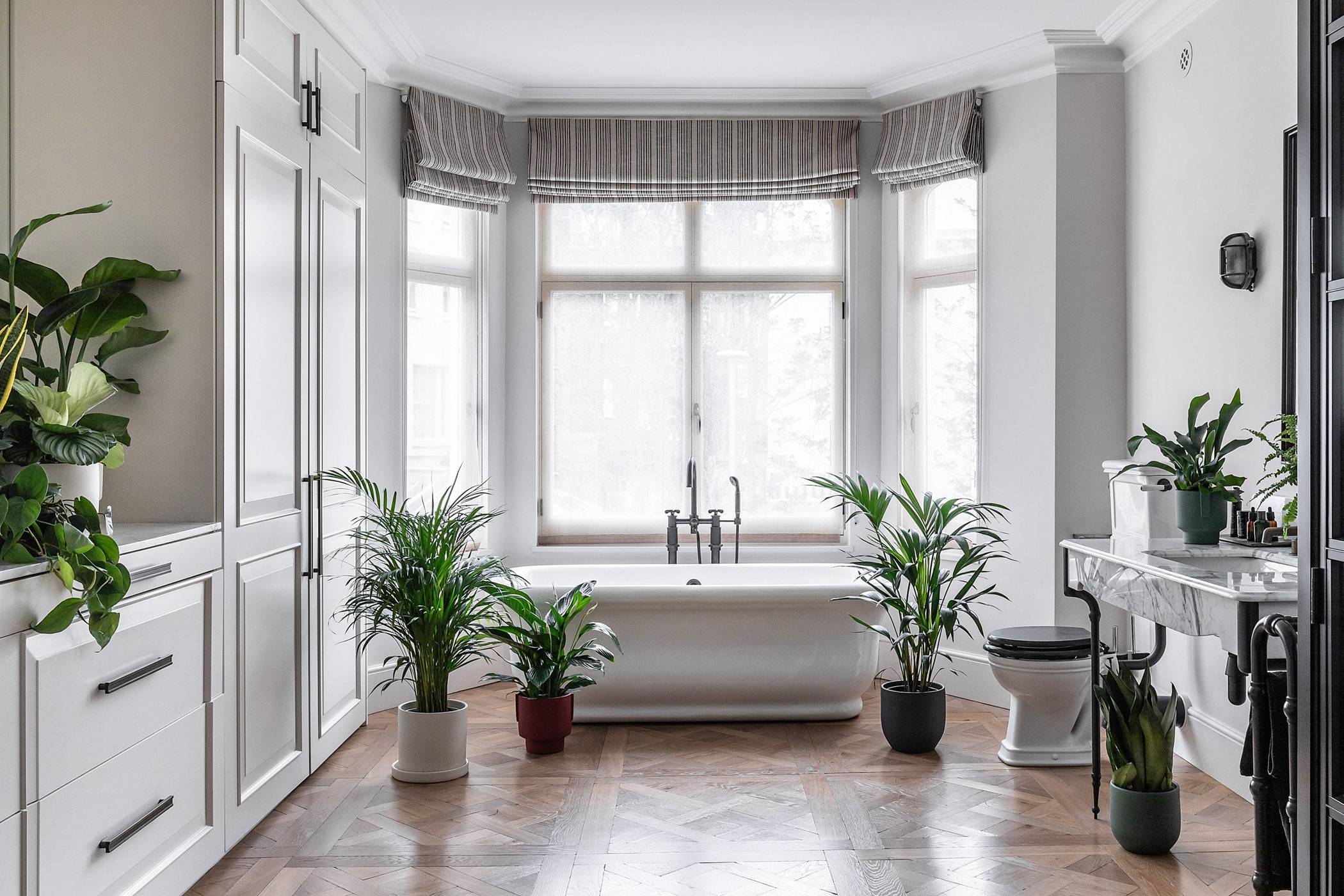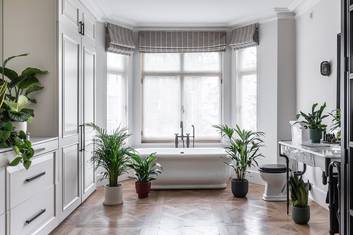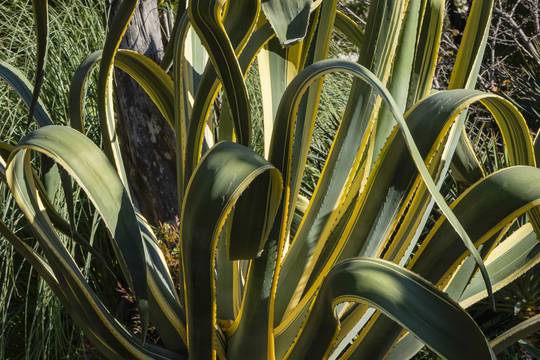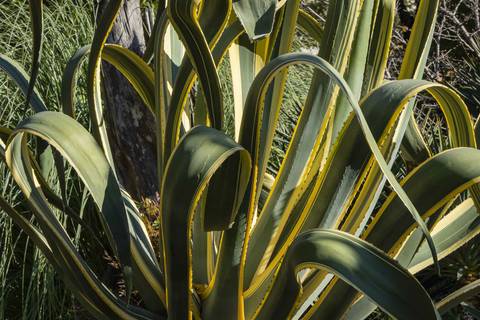 Plant Bio
The Snake Plant Moonshine originates from Western Africa and is a super low maintenance houseplant that can handle low-light and features striking silver-green leaves. Snake Plants give off Oxygen at night, and NASA highly recommends Snake Plants to remove airborne toxins.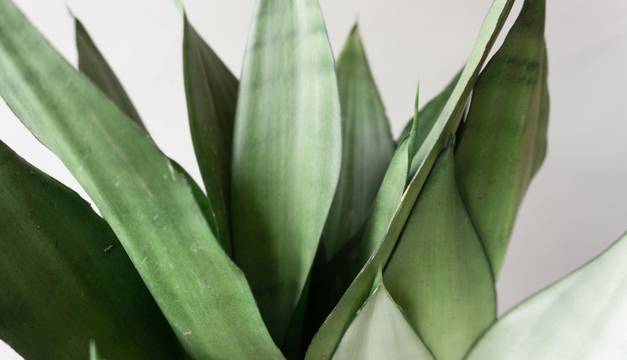 Air-Purifying
Plants can detoxify your home by absorbing airborne toxins, dusts and germs found in your household. We spend a huge amount of time indoors, so why not give your home a healthy breath of fresh air with this air purifying and stylish beauty.
Characteristics Detoxifying power
Love a surprise? Join our monthly subscription!
1
Expertly curated combinations of the highest quality.
2
Collect & learn about unique plant species.
3
Skip or gift a box when you're away.
Check it out
We Plant Trees for Global Reforestation & Use Recyclable Packaging
Fast Carbon Neutral Delivery - Next Day Delivery Available!