Want to wish someone luck? Chinese legend has it this Pilea will promise you prosperity. This gift set includes our peat-free potting mix & best selling Dalston pot in Chalk.

Bundle & Save! Save 20% off normal retail price when purchasing this bundle. 
We have pre-selected the correct size:
Small size details:
• Nursery Pot Ø: 13cm
• Approx plant height: 30cm
Light Requirements
This plant prefers bright, indirect light. Prolonged exposure to bright direct sunlight can discolour and damage their leaves.
Watering Schedule
Weekly, allowing the soil to completely dry out between waterings. In winter, we recommend watering less frequently to prevent overwatering and root rot.
Humidity
No particular humidity requirements - but can suffer in very dry environments. Misting daily can help remedy this, as well as clustering your plants.
Sad Plant Signs
Leaves crisping: suggests your plant has suffered from dry air - try misting on a regular basis. Leaves drooping: indicates your plant has been under-watered - a thorough watering should reinvigorate it. Scorched leaves: too much direct sunlight - avoid prolonged exposure to full sun.
How to keep your house plants happy as the weather changes
Other
Hard to kill plants
Bestselling plants
Air purifying plants
Pet friendly plants
plants you may love
Finding the perfect plant parent
A symbol of abundance and good fortune in Chinese culture, the Chinese Money Plant is an easy-to-care for and eye-catching houseplant. The Chinese Money Plant has round, flat leaves which make it a funky addition and will bring any side-table or desk to life. Just make sure you keep it out of direct sunlight.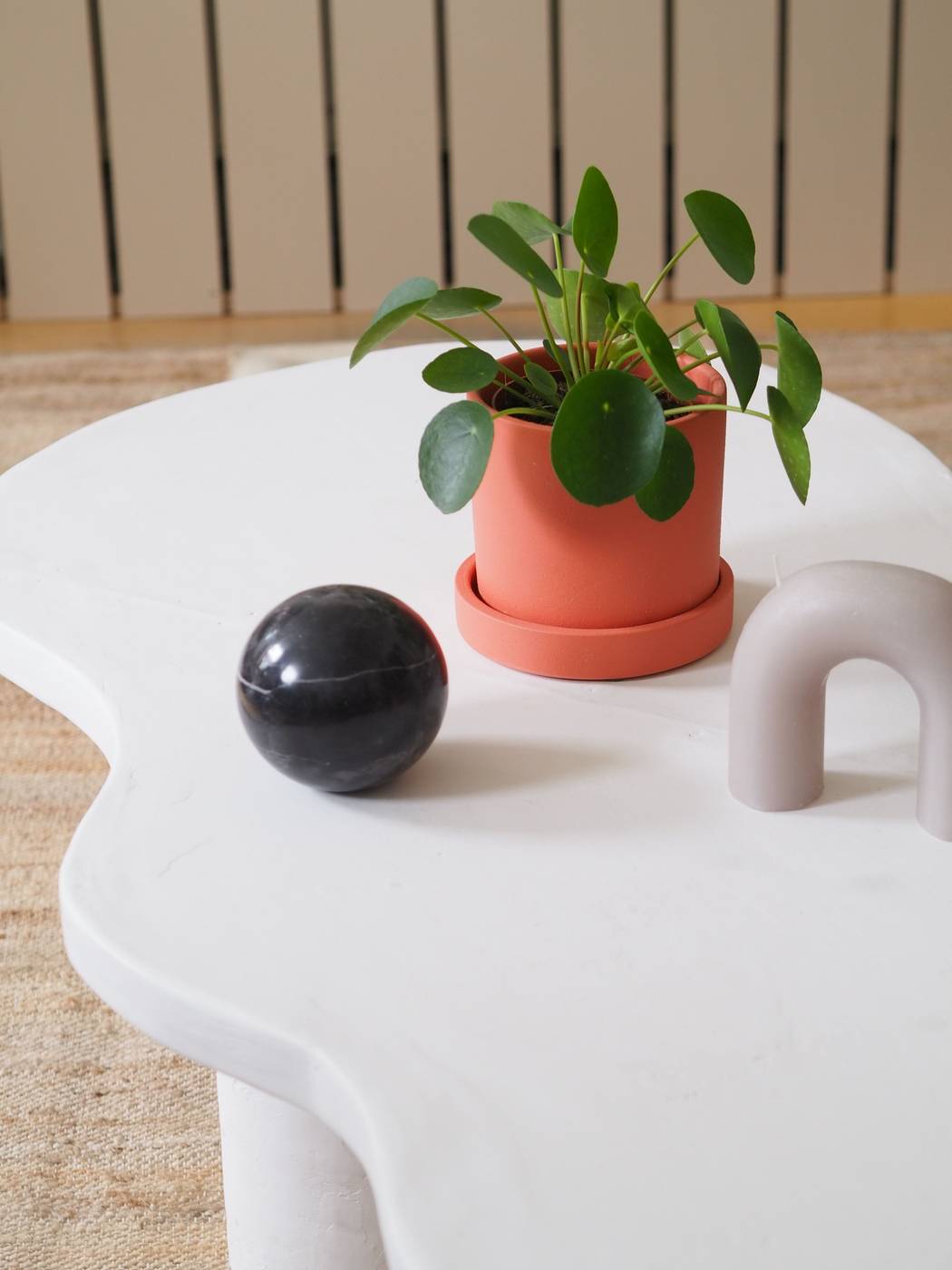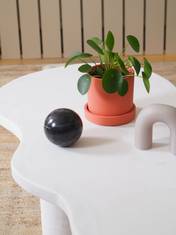 Kitchen Display
Place humidity loving plants in pride of place in your kitchen and pair with a feature pot in the colour of your choice to make the plant pop out.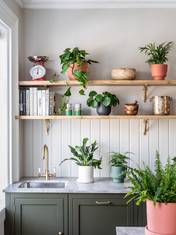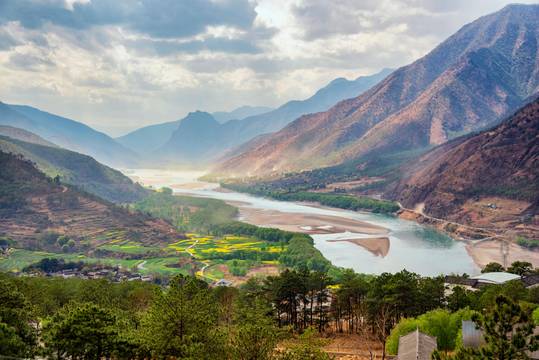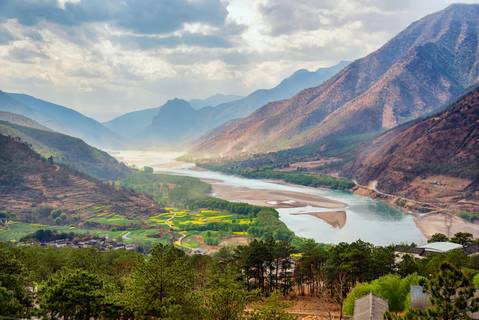 Plant Bio
The Chinese Money Plant originates from the Himalayan region of China and is a species of flowering plant in the nettle family Urticaceae. In its native habitat this round-leaved wonder grows on shady and damp rocks in forests, so it doesn't enjoy scorching direct sunlight. Be sure to water weekly, but let soil dry out between watering sessions to prevent root rot. A symbol of abundance and good fortune in Chinese culture due to its shiny, coin-shaped leaves, this funky fellow also goes by the names of Pancake Plant and UFO Plant. Whether this auspicious houseplant brings you wealth or not, the Chinese Money Plant sure is a punchy air-purifier who will help keep toxins at bay in your home.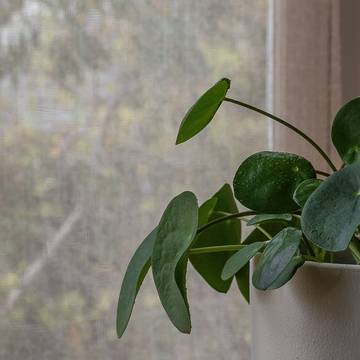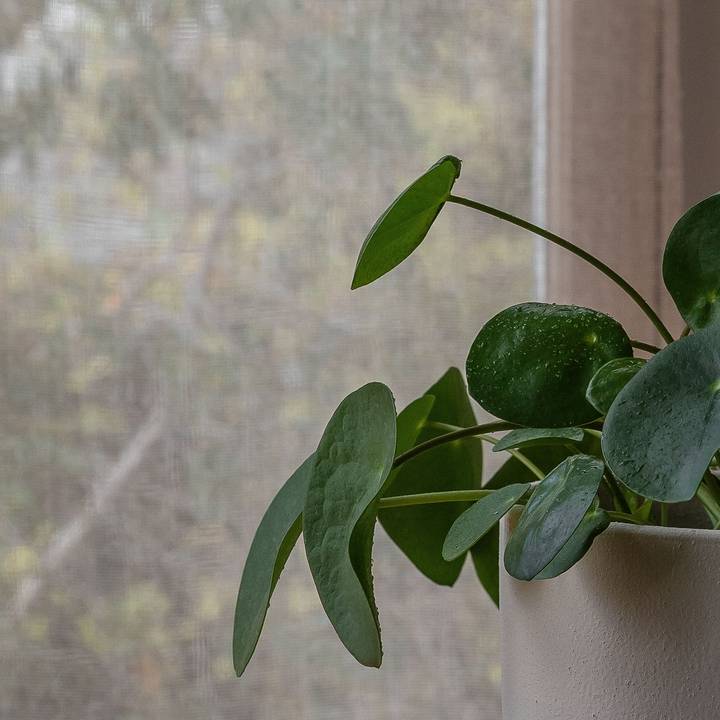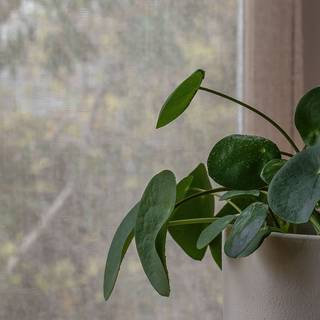 Love a surprise? Join our monthly subscription!
1
Expertly curated combinations of the highest quality.
2
Collect & learn about unique plant species.
3
Skip or gift a box when you're away.
Check it out
We Plant Trees for Global Reforestation & Use Recyclable Packaging
Fast Carbon Neutral Delivery - Next Day Delivery Available!