A mature, easy care and fast growing plant with golden variegated leaves that trails up to 80cm long! 
Extra Large Golden Pothos
We have pre-selected the correct size:
Extra large size details:
• Nursery Pot Ø: 25cm
• Fits our extra large pots.
• Recommended decorative pot Ø: 28-30cm
• Approx plant trail length: 60cm
Light Requirements
Pothos can live in low to bright, indirect sunlight. They're the perfect plant to bring life to a dark room or corner.
Watering Schedule
Your Pothos only needs to be watered fortnightly, allowing its soil to completely dry out between waterings to prevent overwatering and root rot. During the winter months feel free to only water your plant every 3-4 weeks if soil is still moist after 2 weeks.
Humidity
Pothos do not have any particular humidity requirements, but love being misted every few days like every other tropical plant. Avoid crisping, browning tips by keeping your Golden Pothos happy with regular misting sessions.
Sad Plant Signs
Brown stalks and yellowing leaves: suggest your Pothos has been overwatered. Make sure you allow its soil to fully dry between waterings. Dry, crispy leaf tips: indicates your plant is under-watered or scorched from direct sunlight.
Pothos Care Guide
Other
Extra large plants
Hard to kill plants
Air purifying plants
plants you may love
Finding the perfect plant parent
The Golden Pothos is like a fine wine that gets better with age. As he grows, his yellow streaked leaves begin to trail downwards. An easy-going fella, this versatile plant will tolerate lower light levels and will grow fast in the right environment. The perfect addition to any stylish interior.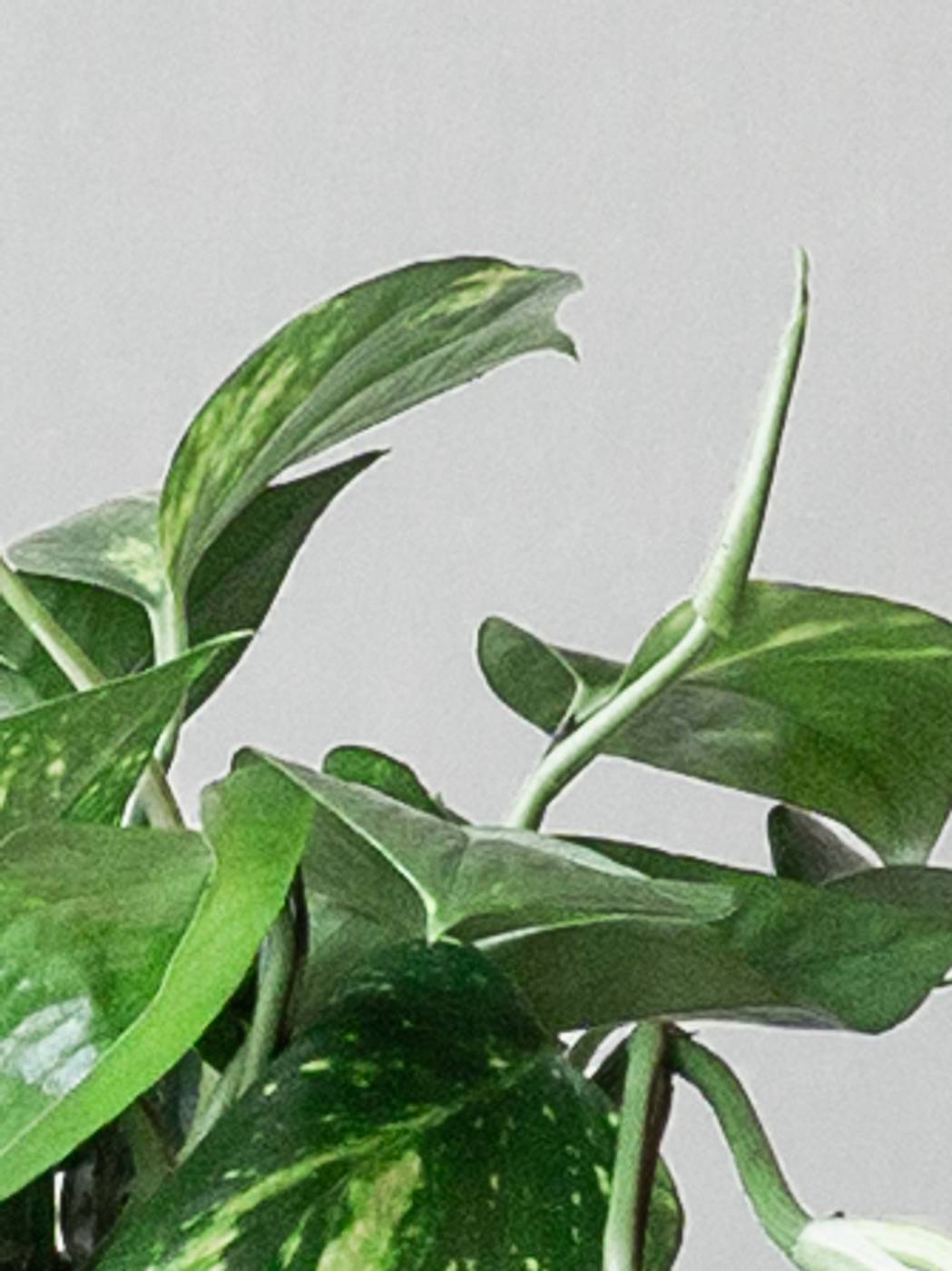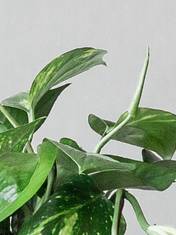 Softening Spaces
Let plants frame furniture or soften spaces or corners by creating signature accents and simultaneously reconnecting you with nature.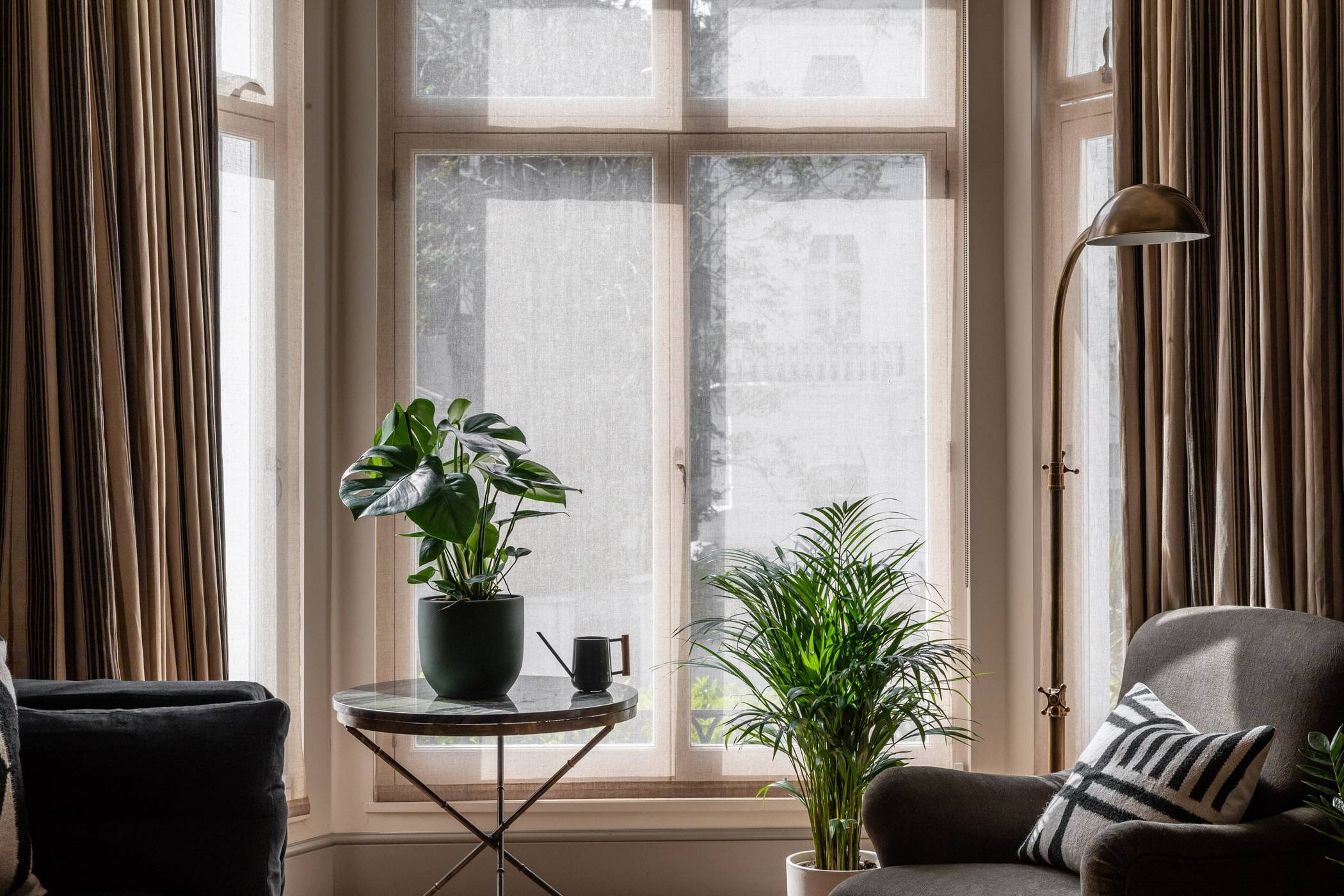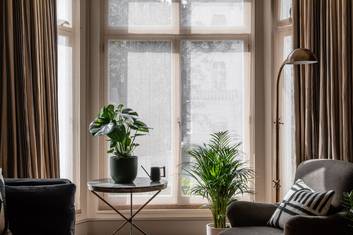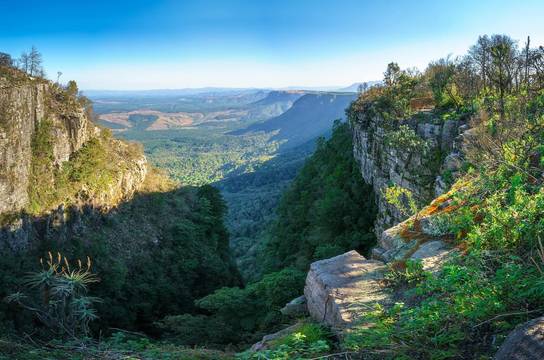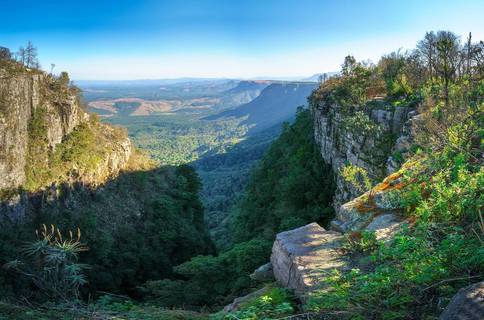 Plant bio
Native to Mo'orea in the Society Islands of French Polynesia, the Golden Pothos is a species of flowering plant in the arum family Araceae. In its natural habitat it grows up the trunks of shaded large trees, which has earned it the nickname "Devil's Ivy", because of its love of darkness. This trailing plant is an incredibly easy-to-care for and versatile houseplant that will not only add wow-factor to any home but will bless it with his air-purifying qualities. Place the Golden Pothos high up and let his yellow streaked leaves cascade over a shelf or hang down a stairwell. Alternatively, let him trail sideways over shelves, bookcases, and cupboards to create a unique decorative display.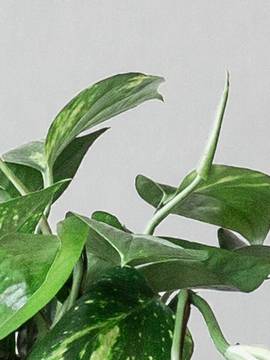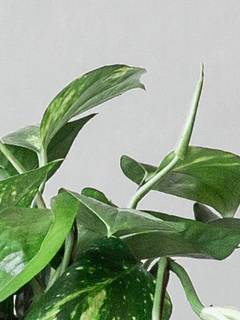 Air-Purifying
Plants can detoxify your home by absorbing airborne toxins, dusts and germs found in your household. We spend a huge amount of time indoors, so why not give your home a healthy breath of fresh air with this air purifying and stylish beauty.
Characteristics Detoxifying power
Hard To Kill
If you are a beginner, like low maintenance, or have lots of experience killing plants, here are a selection of easy care house plants even YOU can't kill! Green thumb or not, these indoor plants are tough and can withstand (almost) any neglect from their plant parents.
Characteristics Nearly Indestructible
Love a surprise? Join our monthly subscription!
1
Expertly curated combinations of the highest quality.
2
Collect & learn about unique plant species.
3
Skip or gift a box when you're away.
Check it out
We Plant Trees for Global Reforestation & Use Recyclable Packaging
Fast Carbon Neutral Delivery - Next Day Delivery Available!