Take your indoor gardening skills to the next level and make your own thriving, living terrarium with this London Terrarium Conical Flask Terrarium kit.
Receive your kit in the post from London Terrariums, follow an easy step-by-step guide, use the tools provided and create your very own terrarium. Sit back and allow this rare beautiful feature, to grow and thrive until the vessel is bursting with planty, colourful goodness. 
Please note: Your terrarium kit is shipped separately and cannot be bought with our next or same day service. Please allow 3-5 working days for your terrarium to be delivered. 
Conical Flask Terrarium Kit
We have pre-selected the correct size:
Small size details:
Vessle Height: 30cm
Vessle Width: 30cm
Vessle Weight: 4kg
Other
Tools & accessories
Gifts for plant lovers
you may love
What's included in your kit
· A 1L conical flask & cork · Step by step guide · 1 pot of Fittonia plants · Carpet moss · Terrarium compost · Activated charcoal · Terrarium gravel · Tools: Sponge brush, cork patter, pipette & plant-pot funnel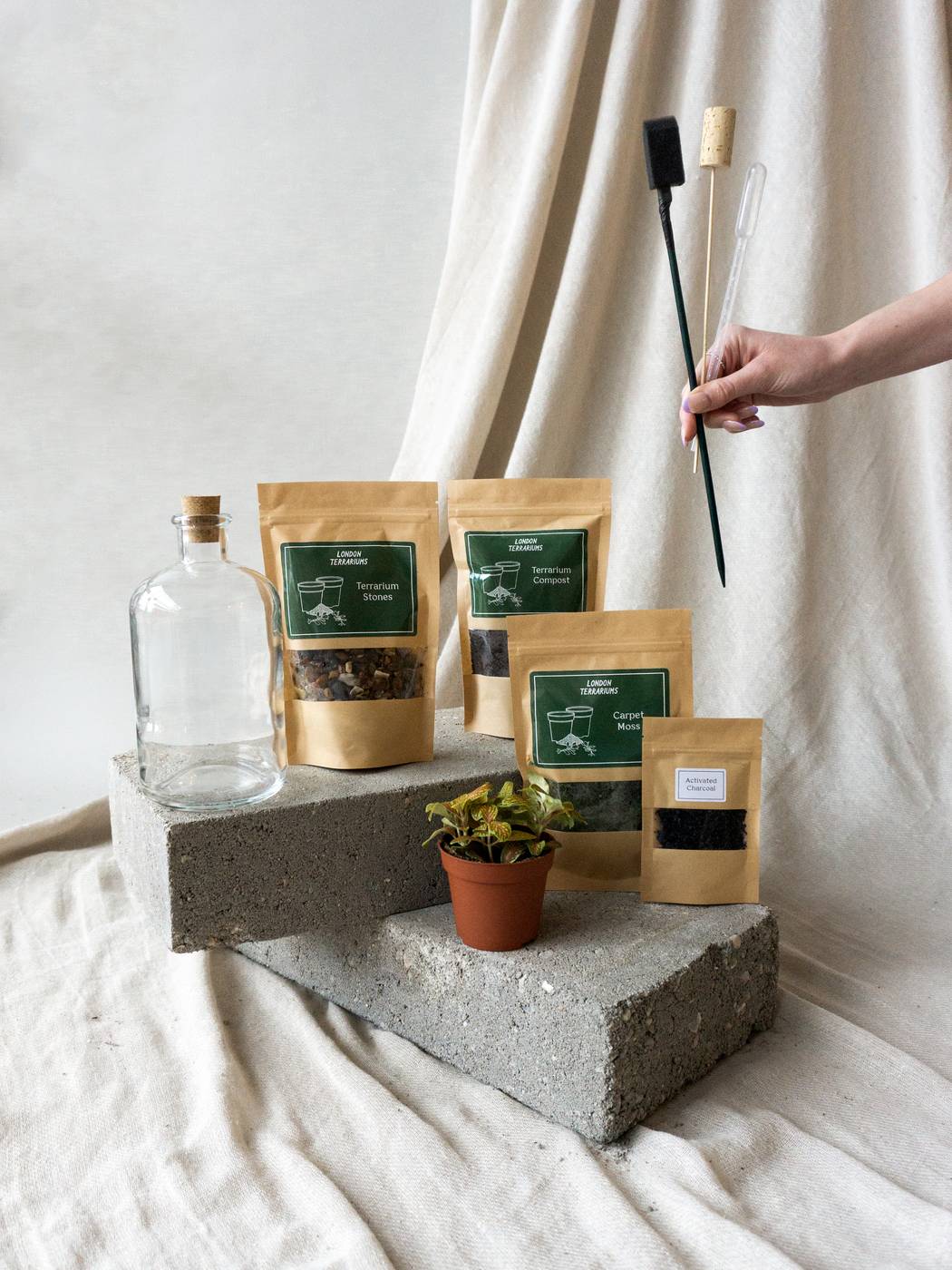 What are terrariums?
The glass protects plants from dust, pollution and any dramatic changes in temperature or pressure; allowing enough light in for the plants to photosynthesise as normal. When these plants are in a closed vessel (like this one) they then become self-sustaining, as the glass stops any of the humidity created from escaping.
Love a surprise? Join our monthly subscription!
1
Expertly curated combinations of the highest quality.
2
Collect & learn about unique plant species.
3
Skip or gift a box when you're away.
Check it out
We Plant Trees for Global Reforestation & Use Recyclable Packaging
Fast Carbon Neutral Delivery - Next Day Delivery Available!